If your efforts to climb the Web's digital landscape haven't really produced the success you've desired, you're new to the journey, or if you simply need to redefine your online image, we can help.
PPmp has the knowledge and experience to make an incredibly strong impact on your audience. We've created interactive solutions for some of the world's most significant brands that are stimulating, highly successful and memorable!
Back in the Day...
Since 1997, PROJECT PHOENIX media productions (PPmp) has been helping our clients achieve goals of various capacities. We've helped businesses large and small do everything from create a brand and make an initial WWW launch, to successfully redefine an existing online presence that wasn't moving in the best direction.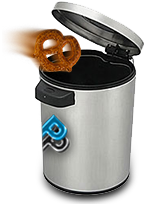 Frustrated by sites with counter-intuitive "pretzel" navigation, poor organization of content and bizarre layouts, we made a decision early on that every project we worked on would be extremely easy to use, visually engaging, consistent throughout, and be as trouble-free as possible.
21 years later, we're proud to have kept that promise, and the testament to that is that we're blessed to have built our business on continuous referrals from lots of very happy clients!
Our Pledge To Greatness
In order for any project to be successful, there needs to be clear communication, reliability and follow-through by all parties involved. PPmp prides itself on being extremely easy to reach by cell and e-mail throughout the day and night. Like you, we don't like to get the "run-around," so you can always count on straight-ahead answers from us in a timely and friendly manner. You will never feel left hanging, so to speak. In fact, 99% percent of the time, we're the ones awaiting content from our clients because of their often times busy and hectic schedules.
Simply said, we're here for you, so let us know how we can help!
---
PROJECT PHOENIX is an Authorize.Net Certified Developer for all of your e-commerce processing needs.
LATEST
Just launched:
New site for the very talented, 12-year-old Atlanta vocalist, Cadyn Lexa!
April 15th, 2018
Coming soon:
New site for American Automotive Lifts
We just signed on a new microsite project for this Atlanta, GA-based reseller of high quality automotive service products.
February 20th, 2018
Just launched:
New site for Sprimo, manufacturer of the world's smallest air quality monitor
January 26th, 2018
Coming soon:
New site for Sprimo.com
Sprimo is the manufacturer of the world's smallest air monitor, which plugs into your mobile device to give you real-time readings of air quality, temperature, and humidity.
November 1st, 2017
Just launched:
Secure, multi-featured backoffice for UPODS
The new system gives UPODS the ability to manage all orders, customers and products, plus enables their distributors to login securely and place orders, which calculates commissions owed to their sales reps, saving a ton of accounting overhead time for UPODS.
May 16th, 2017